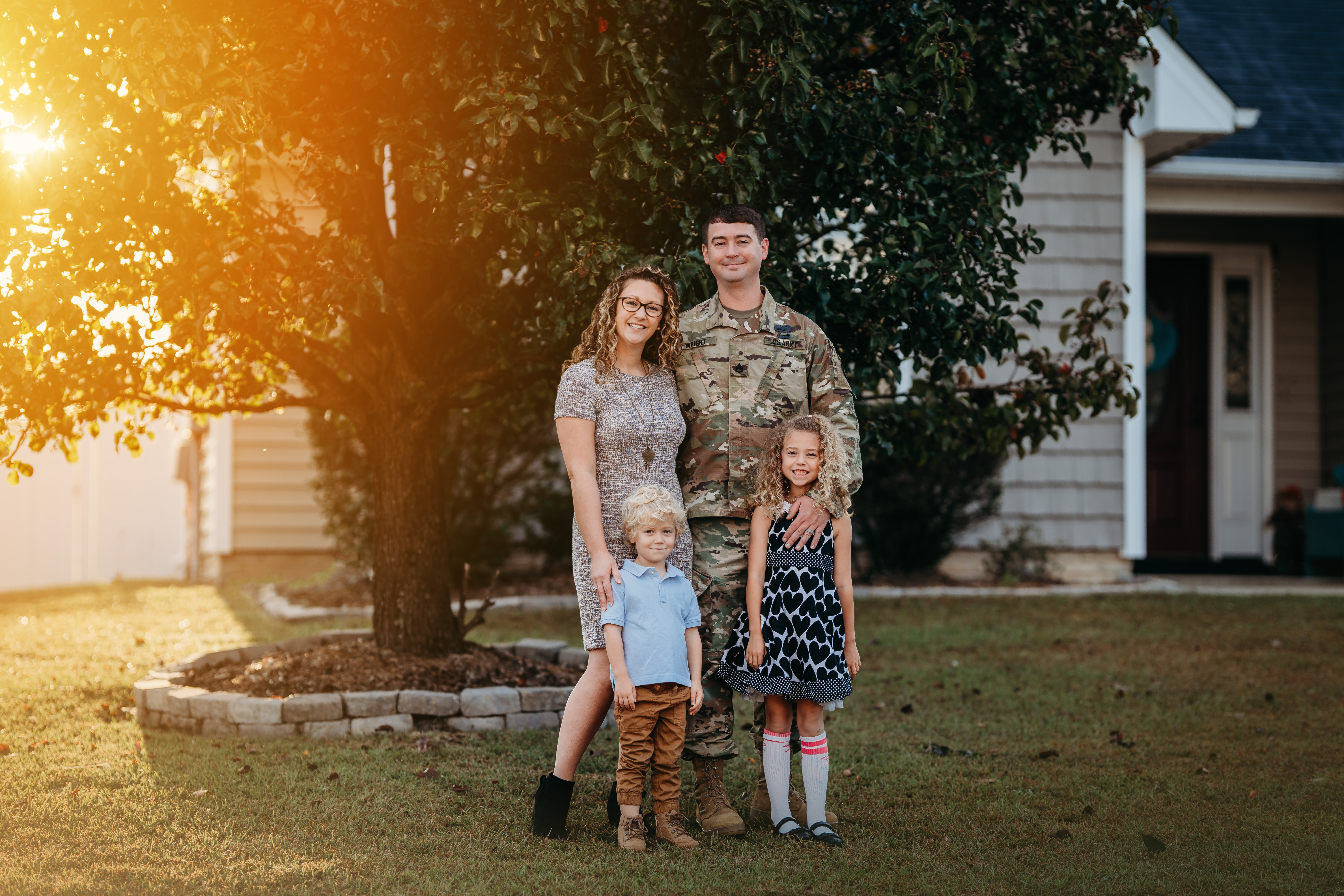 I'm a Realtor® with EXIT Realty Preferred serving the Fayetteville/Fort Bragg area of North Carolina. As an Active Duty Military Spouse and agent in this community, I specialize in assisting Soldiers and military families find a place to call home while they're stationed here. Because I have experience moving our family on orders (even overseas!), I have a deep understanding of the process, and I use that knowledge to better help my clients- not only with the home buying or selling process, but with the overall experience of moving to a new duty station. I have helped numerous military families transition to and from Fort Bragg, and I do so through open communication, educating clients, patience with the process, and an in-depth knowledge of our unique market. One of my clients said this about her home buying process, "Erin is the PERFECT realtor. She made sure to communicate in a timely manner and went above and beyond to ensure we were able to visit homes whether in person or virtually. Because I was new to the area and a new homebuyer, she was very detailed in how she presented the home buying process. I had many questions, and Erin answered them all without hesitation. I can't recommend her enough! She is so professional in her manner and very kind. We loved our homebuying adventure!"
In addition to being a Realtor® and Army Wife, I'm also the mom of two young children. We moved to Fort Bragg from Wiesbaden, Germany in 2019. Before that, we were lucky enough to be stationed at Schofield Barracks, Hawaii. I know how to help military families because we are a military family. I aim to serve and give back to our military members, veterans, and their families. I am so passionate about what I do, and I truly love guiding people through the journey of investing in their self and their future through real estate.
Want to know more? The REAL me? The behind the scenes of my life as a real estate agent, mom, and Army wife? Follow me on Facebook or Instagram!