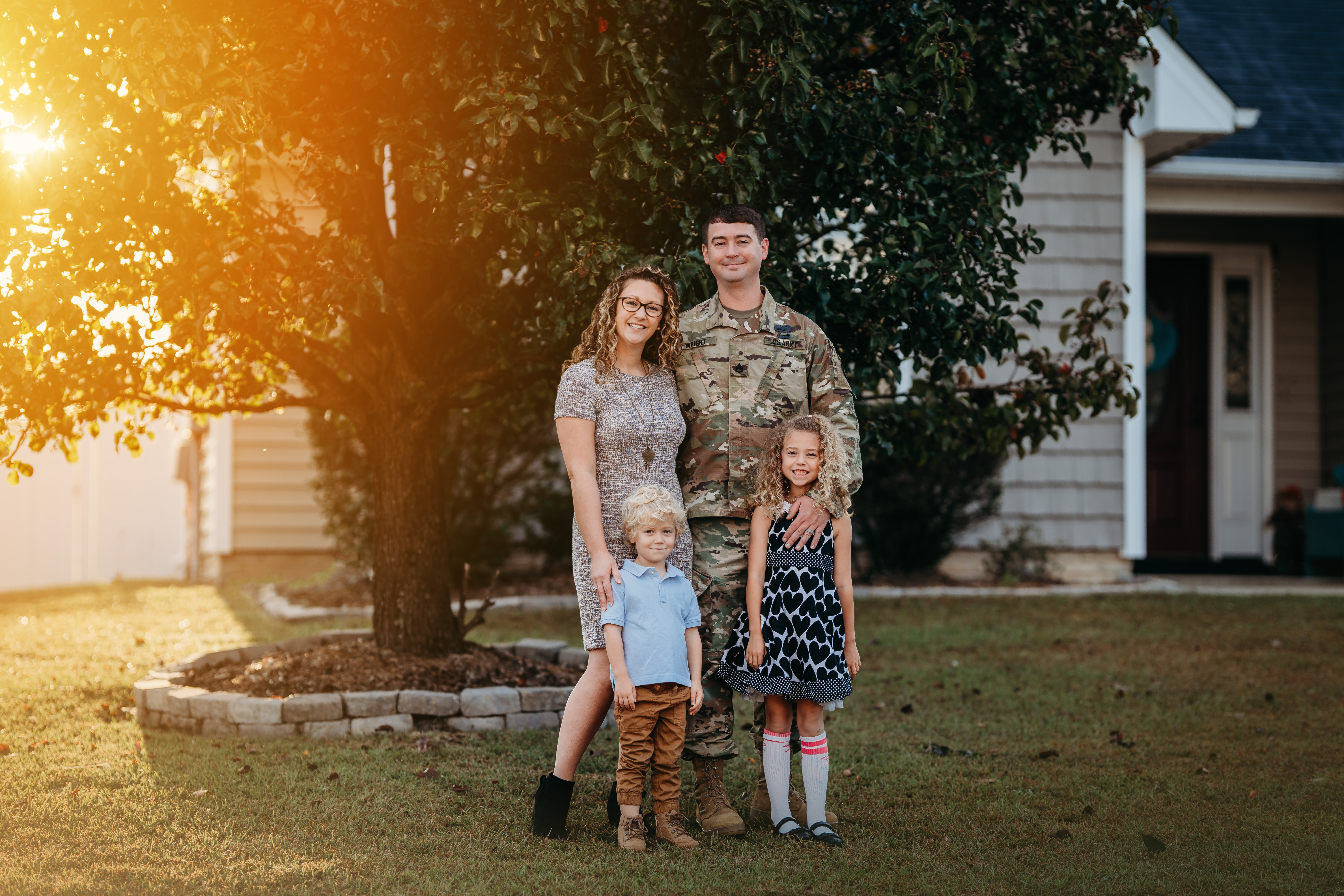 Hi! Thanks for checking out my website and coming to learn more about the person behind the "Sold" sign!
I'm Erin Wright with EXIT Realty Preferred serving the Fort Bragg, Fayetteville, Raeford area of North Carolina. As a Mom, Mil Spouse, and Realtor®, I am honored to assist military families in buying and selling homes while transitioning to and from Fort Bragg. I understand what it takes to move a family every few years, and I believe in the power and freedom of homeownership, especially as an active duty military member!
In March of 2020, I became a real estate agent because I saw an opportunity to help educate our military community on the advantages of homeownership and how they can utilize their VA Loan benefit. This is something that can be done even while you're moving every few years; I don't want people to wait until retirement to start building wealth!
I also knew I understood the unique challenges military families face when moving! Having someone you trust by your side through one of the most stressful phases of life can make a HUGE impact on your experience. I LOVE being that person for other families transitioning to and from Fort Bragg.
My family and I PCS'ed to Fort Bragg from Germany in 2019. Before that, we were stationed in Hawaii. (I know, I know… we got LUCKY!) I know exactly what it takes to move a family and pets across the world on orders. I understand firsthand what we face during our military moves, and I want to help other families with this process.
I'm passionate about marketing, educating buyers and sellers, and providing exceptional client experiences. I love going in-depth and answering questions to help people understand the process of buying or selling a home. I'm always attending training and have received multiple designations, including the MRP (Military Relocation Professional), to be able to give my clients the best possible experience, even in shifting markets.
Working with me, you'll get honesty, communication, and professionalism. I'm always up for meeting with potential clients, grabbing coffee or lunch, meeting via zoom if necessary, and being a resource for all things "real estate." With a focus on marketing and client experience, I'm driven to help buyers and sellers get the most out of their real estate pursuits.
Do I ONLY help military members and their families? Absolutely not! I place considerable emphasis on educating clients and keeping them informed of the process, so I also have a lot of success helping first-time buyers and sellers who aren't affiliated with the military.
Want to know more? Follow me on Facebook or Instagram to market trends, home decor inspiration, mom life and military life hacks, tips & tricks, local info, and more!